---
---
NightRider LEDS – NightDriver Series – ECE Certified Auxiliary & Daytime Running Light

Part #

N9REM

Watts

100W (per light)

Lumens

12,000lm (per light)

IP69K 

ECE R112 Certified Auxiliary Beam

ECE R7 Certified Daytime Running Lights

LED Chip Type

5W OSRAM

LEDS

34 (per light)

Dimensions

93mm D x 238mm L x 249mm H

Operating Voltage Range

10-30V DC

AMP Draw @ 12 V

8.35A (per light)

LED Life

30,000 hrs +

Aluminum Casing with Gore Metal Breather Vent

Polycarbonate Protective Lens

Stainless Steel Mounting Brackets and Hardware

Includes Wiring Harness (3-Pin Plug Connectors, Override Switch, 40 Amp Relay, 30 Amp Fuse, Fuse Holder, 20' of wire)

1 Year Warranty

30 Day Money Back Guarantee

*Always check regional rules and regulations regarding the use of auxiliary driving lights for highway use. Northern Light Bars will not be accountable for improper mounting, aiming, wiring or regional restrictions.
---
They have paid for themselves already
I purchased these lights and installed them on my old truck, the headlights on it are not that great and I live in the middle of no where so being able to see what is in front of me is very important.
Within the first week or so of installing and using these lights I was able to spot and slow down for 3 moose, 2 cows and 1 bull, as well as multiple deer, the instances with the moose are what made these lights pay for themselves, I was able to see the moose walk out into the road and slowed down enough to let them cross, if I did not have these lights I would have came close to, or hitting them.
I am very happy with the build quality of these lights, my only (cosmetic) gripe is that the Halo around the edge of the light cant be turned amber simple because I think it would be cool to be able to connect the amber halo to my turn signals and marker lights, but that has nothing to do with the overall usage of what these lights are built and designed for: lots of light out the front of your vehicle.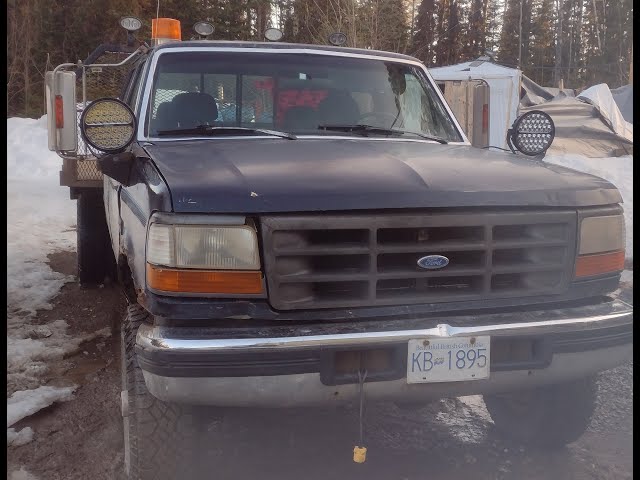 Night to Day!
I have waited a month to write this, because I wanted to get some real darkness to test them "properly". Test was conclusive… these lights are bright!!!
The main reason for me getting these lights was to be able to see wildlife when driving.
I can see deer on the road, beside the road and even out in the fields beside the roads. One thing is to see deer that are moving or their eyes reflecting the lights, but with these lights I've been able to see deer standing still with their backs to me. Incredible!
In all transparency, I will mention that one of the lights had a few LED's that were not working. When I told Kyle about it, it was dealt with in an incredibly professional and courteous manner! I had a replacement literally the next day! Awesome customer service!
Thanks for giving me daytime night vision on the dark BC roads!
9" Round ECE OSRAM Led Driving Lights (Pair)
These Are very nice lights. Looking forward to using them on my night time drives
From Fort Mac
Thanks for the review Dwayne, drive safe!